by Larry Jordan
axle ai 2018 is designed to make it easy to organize, find, and work with your media. axle is software, running on a macOS or Linux-based system that you connect to your network and your media storage.
Once axle scans your storage, the computers, tablets, and smartphones also on that network can access the axle interface through any modern web browser. With this interface, you can browse through your media library, play proxy media directly in the browser, apply metadata to your media, search for your media, leave comments on individual files, download files to your computer, and more.
"axle can also connect with different online AI services, including Microsoft Video Indexer and Google, to scan your media and put the analyzed information at your fingertips." (Axle ai User Guide)
I've been using Axle for a while now. Let me show you what I've learned.
EXECUTIVE SUMMARY
Axle.ai is a multi-user media asset manager that overlays the Mac operating system allowing us to organize, catalog, search and transfer files from a central library. It works best when the media files it is cataloging are stored on a server which is accessible to everyone accessing the software, though Axle itself does not need to be running on the server.
Axle runs on gear you have in your office, there's no need to transfer data to The Cloud. Performance, though, will vary depending upon the speed of your hardware. (The new Mac Mini is ideal hardware for this system, which is what I'm using here in my office.) The upper limit of assets it can track (somewhere around 2 million) means that it will fit nicely into the workflow of any editorial workgroup.
Axle.ai supports options for speech-to-text transcription, object and face recognition, and archiving. Additionally, Axle supplies add-ins that can automate workflow and ingest native camera files,
Metadata (label) fields can be customized, searches can be saved and media can be easily transferred to Adobe Premiere Pro CC, Apple Final Cut Pro 7, or Apple Final Cut Pro X.
When two or more people need to find and access the same pool of media, Axle is a great place to start.
Product: Axle.ai 2018
Developer: Axle.ai
Website: http://axle.ai
Price: $1,995 for two users. $3,995 for five users. (Optional features may cost extra.)
INSTALLATION
Axle is available directly from the Axle.ai website. Installation is relatively simple and takes about 15 minutes.
"The axle installer is a standard Mac package file. axle ai 2018 is a webserver application and is installed in /Library/WebServer/documents/axle, so once the installer completes you won't need to drag an application into your Applications folder, as you would in the case of a typical app." (Axle User Guide)

To start the application, either type: [IP address of host computer] / axleweb / login – or, create a weblink from that address the first time you login from your Browser.
OPERATION
Axle is a web app, which means that it can be accessed from any computer or mobile device in your local network. It is not designed to be accessed from outside your network, which improves the security of the assets you are tracking with Axle.
At the login screen, enter a user name and password (the default configuration supports two different, simultaneous users, but, truthfully, you can have more than that logged in using the same credentials).
NOTE: There is no upper limit to the number of different users Axle will support. You just need to pay more for more seats. Given one of the new Mac Mini computers as the host computer, I would expect the system could easily handle 20 users, which covers the vast majority of editorial workgroups.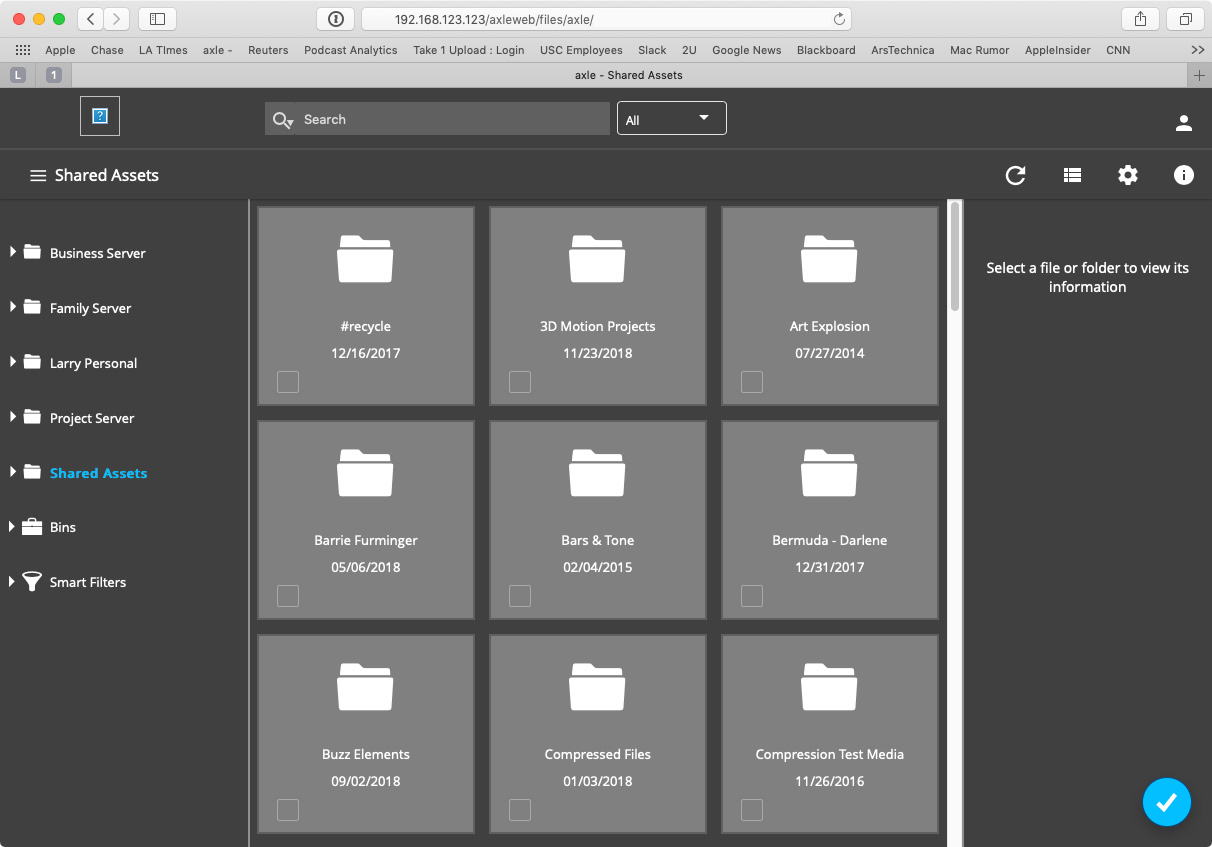 (Click to see a larger image.)
This is the default home page of the Axle interface. The sidebar on the left is a list of all indexed servers and drives that are locally-attached to the Axle server. (In my case, these are all server volumes.)
The middle panel displays folders and files for the selected server. (In this screen shot, Shared Assets is selected on the left and the middle panel displays the top level folders for the selected drive.)
The right panel is where we enter metadata, or labels, for our media.
NOTE: Techs like to say "metadata." That term just intimidates me. I'll use "labels." They both mean the same thing.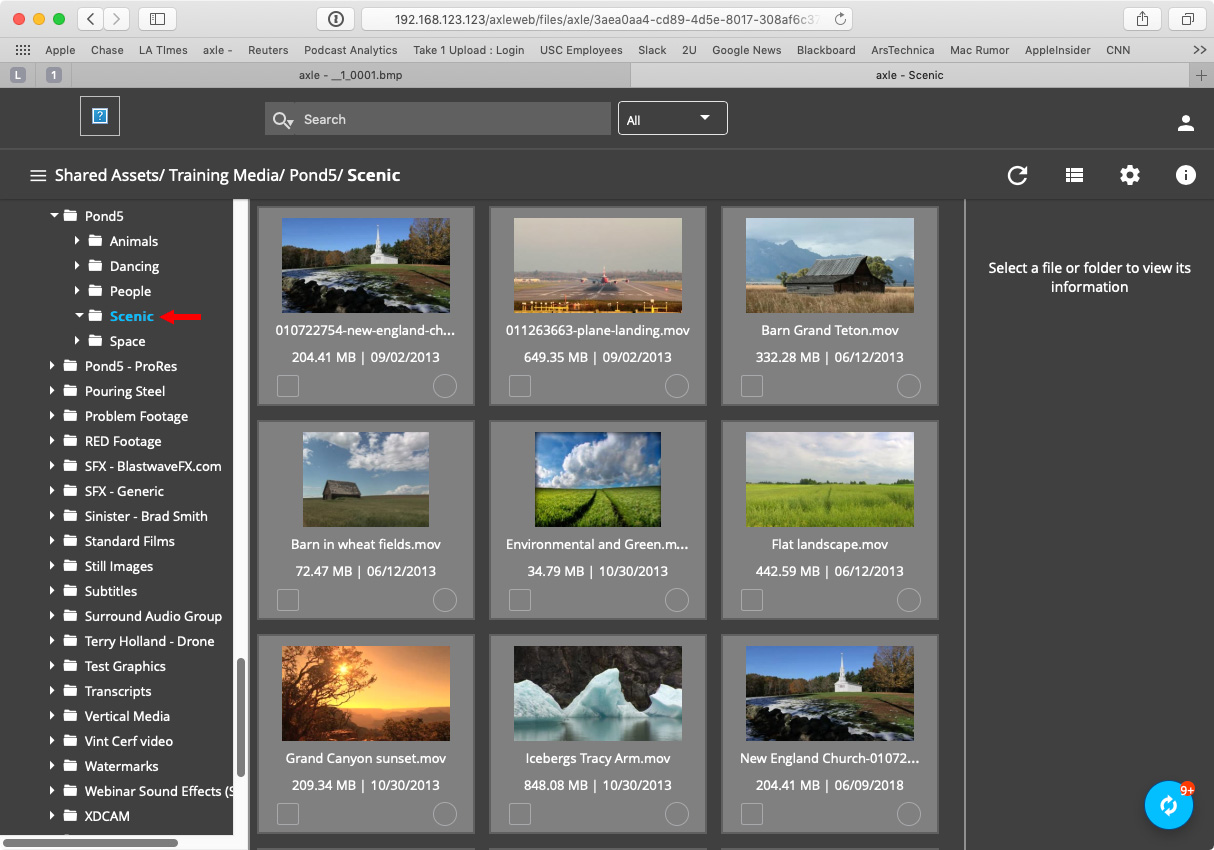 (Click to see a larger image.)
Navigate to any folder the same as you would in the Finder – by scrolling and double-clicking.
Once you get to a folder containing media, you'll see small proxy files representing the first frame of the video in that clip. Proxies are also generated for still images and PDFs. Audio files are previewed without proxies.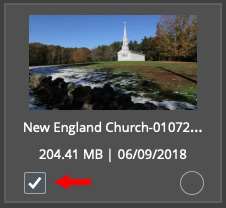 NOTE: You can apply labels to a group of clips. This is a very fast way to get organized. Check the square box in the lower-left corner to select it. (Type Cmd + A to select all clips in the panel.)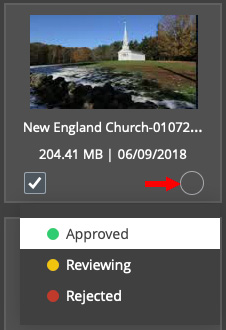 Click the circle in the lower-right corner to set an Approval rating for a clip or group of clips, whatever you have selected.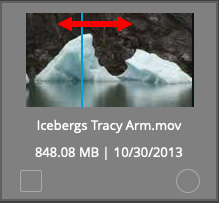 NOTE: A nice feature is that if you hover your mouse over a video clip preview, you can skim it, quickly looking at its content within the larger group display.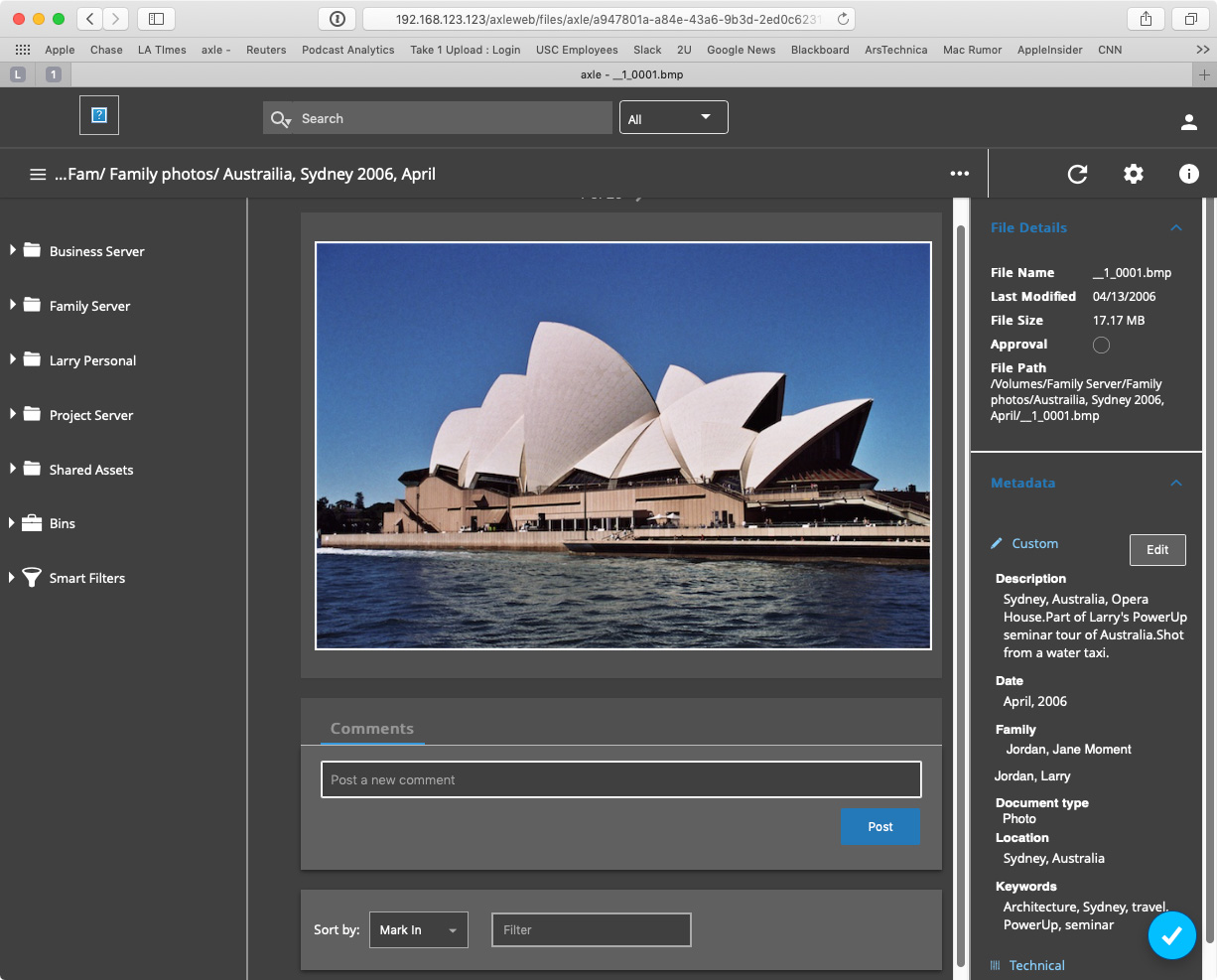 (Click to see a larger image.)
Double-click any image to see a larger preview, as well as the metadata associated with that clip or image. The fields in the Inspector on the right are fully customizable and include:
Short text window
Long text window
Checkbox
Date (selected from a calendar)
List of radio buttons
Drop-down menu
Tag cloud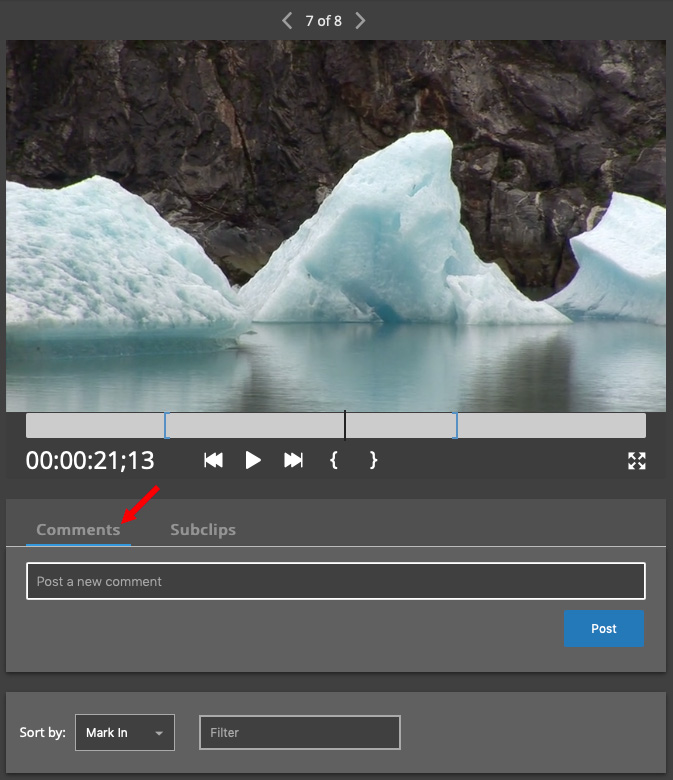 When you double-click a video or audio clip you can play it, mark it with an In or Out, add a comment or display it full-screen. A feature I like is that Axle also displays timecode.

You can also create and name subclips which can be passed through to Final Cut Pro X, Premiere Pro CC, or Final Cut Pro 7. Subclips are stored in bins, which you create.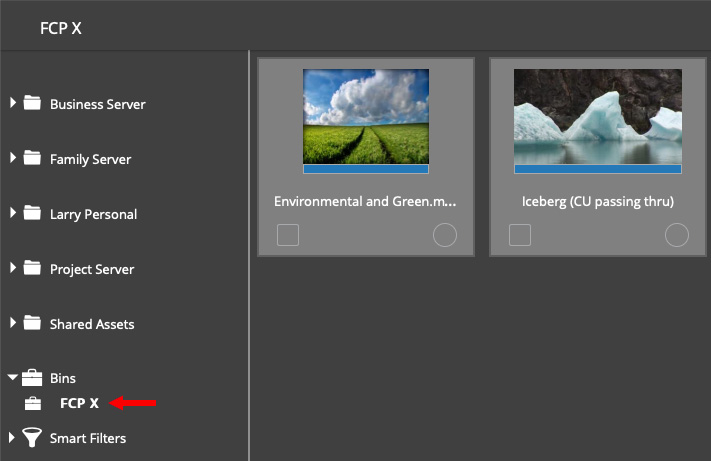 (Click to see a larger image.)
Here, for example, I created a bin called "FCP X" and added two clips to it. One is a full clip, the other is a subclip.
You can name bins anything that makes sense to you and store as many clips inside as you want. You are not duplicating media, you are simply creating pointers to where this media is stored on your server.
MOVE BINS TO FCP X, FCP 7, OR PREMIERE
To add a bin to a Final Cut or Premiere edit: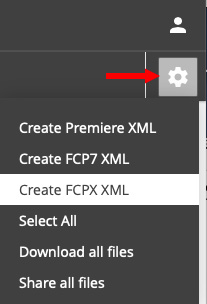 Select the bin you want to transfer, then create an XML file using this pop-up menu in the top right corner.
NOTE: Download allows you to download the selected files to your system.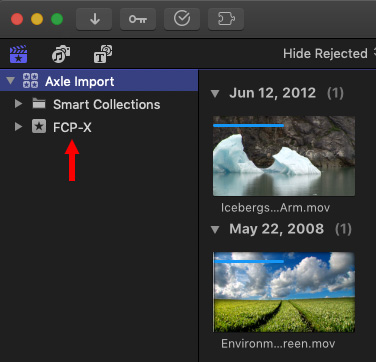 Then, in the NLE, Final Cut Pro X in this screen shot, import the XML file and it will link your selected media from where they are stored on the server into your FCP X project. Again, media is not duplicated, unless you set your preferences to "Copy into Library."
Learn more about searching, customization, and things Larry wishes Axle.ai included,Adobe Premiere over at LarryJordan.com.