by Larry Jordan
There are three elements to archiving media:
Data that you want to retain for a long period of time
Hardware to store the data
Software to drive the hardware
This review looks at the hardware side of the equation: mTape, from mLogic. mLogic has been shipping LTO tape drives since 2014 with LTO-6.
NOTE: This review also features an extended interview with Roger Mabon, CEO of mLogic, about LTO technology. Even if you are not interested in this device, his interview is definitely worth reading.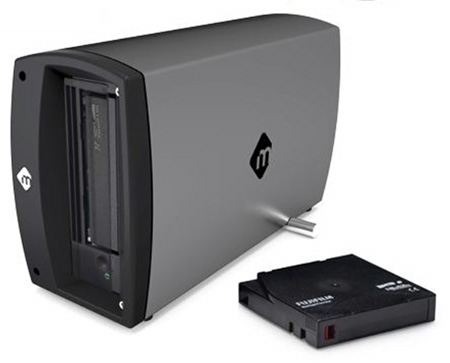 EXECUTIVE SUMMARY
mTape is an LTO-based archiving system that records data to magnetic tape for long-term storage. Using the latest LTO-8 technology, it can store up to 12 TB of data on a single tape.
Connecting via Thunderbolt 3, it transfers data at up to 300 MB/second, depending upon the speed of your source storage. Connecting the unit is dead easy.
For simple archiving, the mTape ships with a basic archive/restore utility (also reviewed below) that allows you to store your data to tape, then get it back later. However, for most media archiving, spanning multiple tapes, more sophisticated software is needed to provide searchable databases, better metadata control and autonomous operation.
LTO tapes are a proven technology that provide an inexpensive way to store media up to 30 years on the shelf. This unit is the next-generation of tape drives from mLogic. The only downside is a noisy fan that won't turn off and the need to purchase additional software to make the most of your archiving system.
The system requires macOS 10.10.x or later, though mLogic recommends 10.12.x or later. This unit also requires a Thunderbolt 3 connection, though converters from Thunderbolt 3 to 2 will also work. The unit comes with a standard 2-year warranty, which can be extended to 3 years.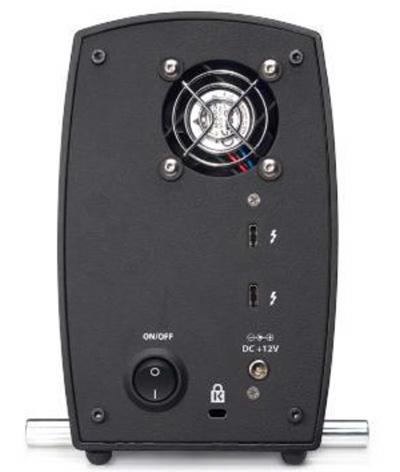 Manufacturer: mLogic
Website: www.mLogic.com
Product: mTape-8
Price as tested: $5,099.00 (US)
NOTE: LTO-7 and LTO-6 drives are also available from mLogic, each at a lower price and with reduced storage capacity
INSTALLATION
The mTape unit ships securely padded in a nicely designed cardboard box. It includes two cables (power and Thunderbolt), a blank tape and a cleaning cartridge. It does not contain a QuickStart Guide or a manual. It contains a blue card instructing you to visit the mLogic website to register the product, download drivers and the manual.
Given the simplicity of connecting the device, a QuickStart guide for the hardware isn't necessary, though it would be helpful for the mTape LTFS Utility. All you need to do is connect power, attach the Thunderbolt cable and the hardware is ready to power on.

Installing the software, though, is much more awkward. Each individual file needs to be downloaded separately. There's no clear statement of what we need to use this on a Mac.
NOTE: One of the reasons for the separate downloads is that mTape requires three frameworks to be installed: OSXFUSE, ICUFramework and IBM LTFS. These frameworks are each made by different vendors and updated constantly so the utility needs to download and install each version separately.
Still, it would be very useful for mLogic to point out on their website what software we need to install and what we don't.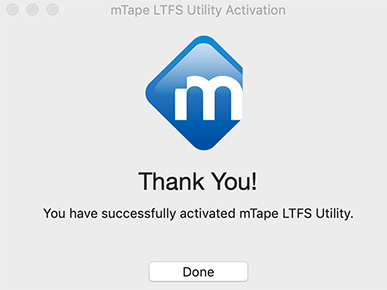 There's always a trade-off between putting documentation in the box, which can quickly get out of date, vs the hassle of navigating a website to get the latest version of everything. mLogic needs more user testing on its support website to make files easier to find and download.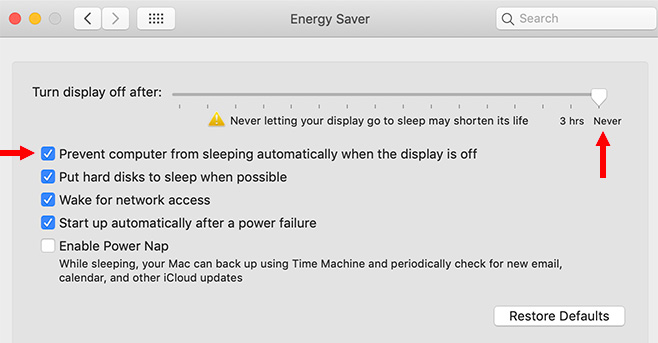 mLogic cautions that system sleep needs to be turned off, otherwise it will interrupt data being recorded to tape.
To do so, go to System Preferences > Energy Saver and:
Set Turn display off after… to Never
Uncheck the top check box: Prevent computer from sleeping…
Read more of Larry's review, including an interview with MLogic CEO Roger Mabon, at LarryJordan.com.