By Larry Jordan
If you haven't heard of it before, Kyno is media management software that allows you to find, preview, organize, tag and transcode your media. Then, it simplifies moving media – or data about your media – between Kyno and Apple Final Cut Pro X, Adobe Premiere Pro CC, Microsoft Excel, and FileCatalyst. It runs on both Mac and Windows systems.
This week Lesspain Software updated Kyno to version 1.5, then split it into two separate applications: Standard and Premium.
Kyno Standard
Kyno Premium
Kyno Standard is designed for media professionals, small production companies and creative agencies.
Kyno Premium has all the features in Kyno Standard, then adds features geared towards film, TV & broadcast professionals and larger production companies, offering more broadcast format support, integrated file transfer with integrated sub-clipping and metadata delivery, network caching and more.
Kyno doesn't help you edit, instead, it makes it much easier to track, transcode and transfer your media so that editing becomes much more efficient.
Developer: Lesspain Software
Website: Kyno.software
Pricing: Kyno Standard – $159 (US),  Kyno Premium – $259 (US) – normally $349 (US)
A 30-day free trial is available, which includes all Standard and Premium features.
BACKGROUND
I've been a fan of Kyno since it was first released because of its ability to quickly – and I mean REALLY quickly – scan all the folders on a RAID and display media files regardless of where they are stored. This high-speed preview, coupled with deep metadata tagging which allows me to add keywords to just about anything, made it a great app for finding files that "I know are around here somewhere" – without requiring that I actually remember where I put them.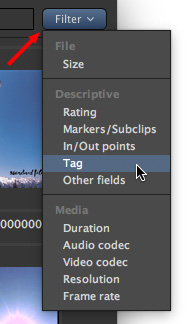 Plus, it has an extended ability to search for files based on a number of criteria so that files don't stay lost for long.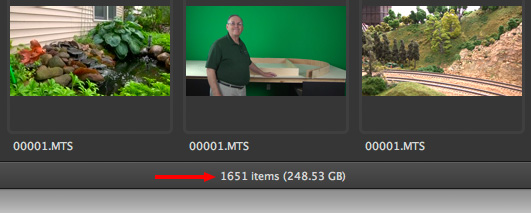 For example, on my iMac, Kyno took less than 2 minutes to generate preview images for 1,651 video, audio and image files. FAST!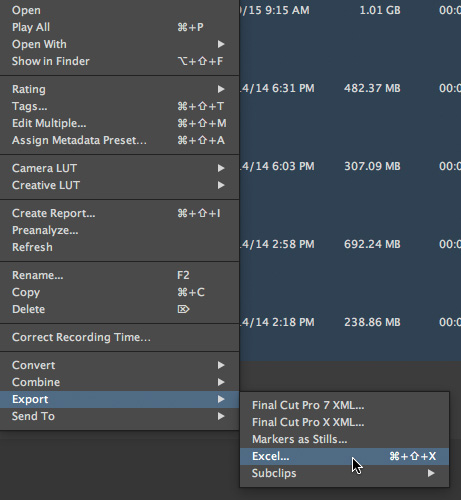 Another Kyno feature that I really like is the ability to export still frames to Excel to create shot lists, client-review storyboards, or something clients can use for review.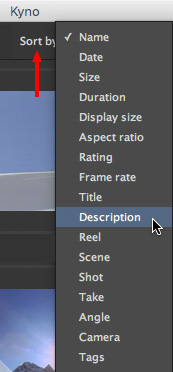 Kyno is best considered as editorial-assist software. It isn't really a replacement for an in-depth media asset management (MAM) system.
"Many of the features like tagging, descriptive metadata support and filtering give it a MAM kind of feel but its scope is currently rather a very light-weight support of production processes rather than long-term archival, although people may still find it useful for that as well. The main point is… [that] it does not require an import/ingest step before you can do something useful with your material. That means there is not really a concept of "inside" or "outside" of Kyno, which also means there is no global search of all content Kyno has ever seen." (Kyno FAQ)
Read more of Larry's review of Kyno 1.5 and what's new here.
SaveSave