by Larry Jordan
For many years, I've suffered from a deep internal conflict – I want to find all my media but I don't want to do any work to find it. This has led me on a long, strange journey exploring a wide range of tools to manage media.
After many years of wandering, I've come to one depressing conclusion: As long as I don't shoot any more media, I can find the media I've got. But, as soon as I shoot something new, I'm toast. Clearly, this is a solution that is not a solution.
My wife is a family history buff. Over the last decade she has acquired and scanned thousands of old photographs, personal letters and diaries. We use a naming convention consisting of the date of the document and the name of the person who created it. (For example, "19441116_Jordan, Dean" for my Dad's letters home during WWII, when he was in Europe with the US Army.)
While this naming convention works when you want to read the letters sequentially, it's a disaster if you are trying to find that specific letter where he talks about entering a bombed-out city. Worse, thin handwriting on yellowed paper does not easily lend itself to AI-based content recognition.
In other words, I'm gonna have to solve this myself.
THE PROBLEM IS US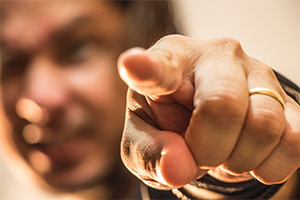 Whether we work with video or still images, at some point, we'll have more media than our unassisted brains can remember on their own. Like most of us, my first reaction is to say: "Um, yeah. Let me just finish this and I'll solve it next week."
I've been saying that for five years. For some reason, during all that time, this mess did not solve itself.
My desire to easily find what I'm looking for is one of the driving forces behind my continued interest in media asset management systems. I've looked at lots – from inexpensive utilities to massive enterprise systems. And, I've come to one inescapable conclusion:
Like a spreadsheet, an asset management system is only helpful
after you have meaningful data in it.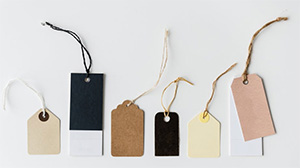 LABELS ARE THE ANSWER
The key to finding stuff is not your media, it's meaningful labels about your media. (Techs call these labels "metadata," but that word just intimidates me.) When it's time to cook dinner, we can find the seasonings we need because they are labeled. (Paprika and cayenne may look the same from the outside but their contents are different. Labels prevent, um, surprises….) When it's time to edit, in order to find the clips we need, they, too, need to be labeled.
The problem is that the labels that are most helpful are those that are specific to your project. I mean, when was the last time you searched for all the clips shot at f2.8? Or on a 50 mm lens? Right, never. This information is nice to know, but not meaningful.
Labeling requires thinking about what you are most likely to need to find, what system you should use to organize it, and when to allocate time to create the labels you will need to find it. In other words, before we can even start labeling, we need to do a whole lot of thinking – about boring stuff, like labeling media.
Sigh…
Read the rest, including Larry's thoughts on creating proxy images for your media, starting from scratch with a new system, and how maybe AI can help, at LarryJordan.com.