by Larry Jordan
Color Match is new in the April, 2018, update to Adobe Premiere Pro CC. What it does is allow you to compare two shots side by side, then automatically select color and gray-scale data from a reference image and apply it to the current shot.
Additionally, the new Face Detection feature intelligently adjusts skin tones when matching shots that have a face prominently in the frame.
If you don't understand how color correction works, this can make poor shots look great in a hurry. If you do understand color correction, this new feature can get you in the ballpark quickly, allowing you to concentrate on tweaking to make your shot look perfect.
The key benefit here is speed.


Train images courtesy of Model Railroad Builders (www.franandmileshale.com)
Here are two shots – the one on the left looks good, the one on the right looks both blue and green. Here's how to make the off-color shot look better.
Edit both shots into the Timeline; this correction is done after clips are edited into a sequence.
Switch to the Color workspace by clicking Color at the top of the Premiere interface.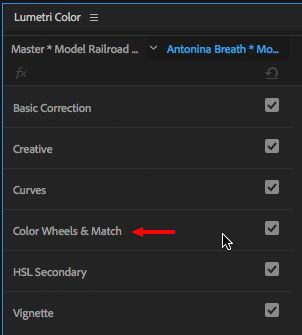 In the Lumetri Color panel, click Color Wheels & Match to reveal its contents.

With the timeline panel selected, click Comparison View. This displays two side-by-side images in the Program Monitor.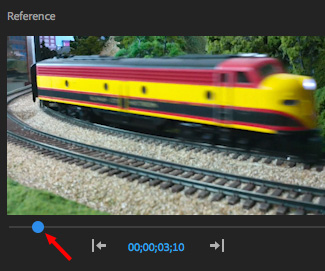 Grab the blue slider under the left-hand image and drag it to the frame you want to use as the color reference. The default frame is the first frame in your sequence, which is almost never the one you want.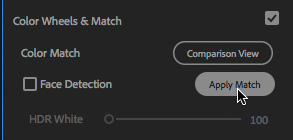 Put the timeline playhead in the clip you want to correct, then:
If there are no faces in the shot, uncheck Face Detection, then click Apply Match
If there are faces in the shot, check Face Detection, then click Apply Match.
The color and gray-scale settings in the reference frame (left-hand clip) will be applied to the current clip.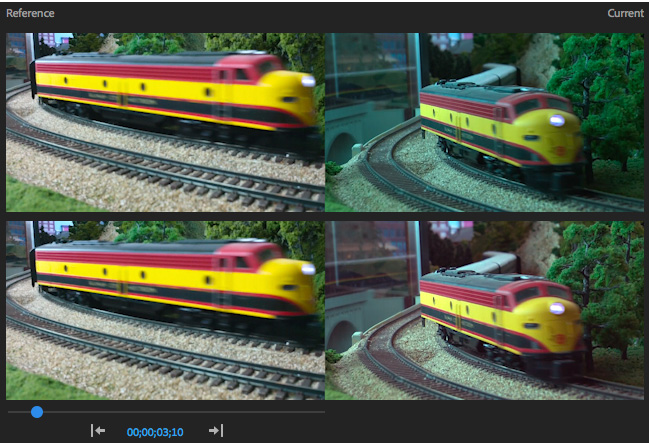 Here's the before (top) and after.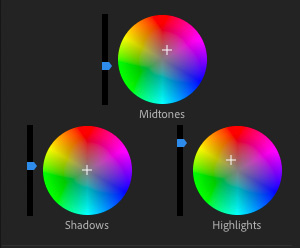 What this is doing under-the-hood is modifying the color wheel settings and, if necessary, the Saturation slider in the Creative section in the Lumetri Color panel.
If you like the corrections, you're done. If you don't, you have options. Because this has "simply" modified existing color wheel settings you can:
Find a new reference clip and repeat this process – or –
Modify the settings manually starting with the changes made by Color Match
NOTE: While this feature uses the AI-powered Adobe Sensei, it still doesn't yield results as good as manual color corrections from an experienced colorist. However, if there isn't an experienced colorist hanging around your edit bay as the deadline looms, this is a fast and effective way to help make poor color quality clips look a lot better.
WORKING WITH FACES
We have another option when working with faces: Face Detection.
You can read the rest of Larry's Color matching tutorial here.
SaveSaveSaveSave
SaveSave
SaveSaveSaveSaveSaveSave