By Larry Jordan
The annual NAB show is three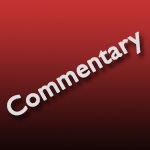 things:
A chance to meet old and new friends
Learn about new products
Get a glimpse of what the future holds
For those that stopped by the Digital Production Buzz booth in South Lower, it was great to see you. I just wish our production schedule allowed me more time to visit. I always enjoy chatting with you.
I have a separate article that highlights some of the interesting products that I learned about during the show from companies that you may not know about.
In this article, I want to reflect my thoughts on what the show says about the future.
FADING TRENDS
Drones went from dominating the South Upper hall last year to almost non-existent this year. I was told there were only 2-3 drone companies exhibiting.
I think the main reason for the smaller presence is the new FAA certification requirements for drone operators. After a number of near misses between emergency aircraft and drones last year, I must admit that I am a fan of the new regulations. However, tighter regulation means that drones have moved out of the broader hobbyist category into a more limited professional niche and the number of drone companies has shrunk as well.
This doesn't mean drones are going away, simply that the market isn't as big as first envisioned. Also, James DeRuvo told me that drones in filmmaking account for less than 10% of all drone use. Industrial applications such as real estate, search and rescue, and oil drilling are far more likely to use drones.
Another category that was much quieter this year was virtual reality. Out of the 100 interviews we did at NAB, just two or three mentioned VR. (One was a tiny little VR camera from Insta360.) Again, I don't think the category is going away, just that industry hype is meeting the cold winds of reality. As far as I can tell, there are very few people who are making money creating VR projects.
HOT TRENDS
AI (Artificial intelligence/machine learning) and The Cloud were EVERYWHERE. You couldn't take three steps without running into one or both of these.
AI was powering some form of automated speech-to-text, facial recognition, automatic logging, or scene detection in just about every stock media or media asset management system on the show floor.
While every company I spoke with said that this new technology would not take jobs, especially editorial jobs, I think that may be a bit rosy. I was talking with Norman Hollyn about this and he told me that the role of the assistant editor will be most affected. "It's similar to the transition from physical film to digital," Norman said. "The role of the assistant editor will evolve from tracking bits of film into something different."
Read the rest of Larry's thoughts on NAB and the future here.
SaveSave
SaveSave
SaveSave
SaveSave
SaveSave