by Larry Jordan
The holidays gave me some extra time to explore testing the speed of the new Mac mini against a high-performance iMac for video compression. The results surprised me so much that I've created two articles with my results. This article covers the differences in hardware, while this article compares Apple Compressor, Adobe Media Encoder and ffWorks/ffMPEG running on both systems.
EXECUTIVE SUMMARY
The 6-core i7 Mac mini is significantly faster (about 40%) for video compression than the test 2017 iMac
Almost all video compression is CPU-based.
The speed of a GPU makes no significant difference in compression speed
The software you use for video compression makes a big difference in speed and file size.
THE GEAR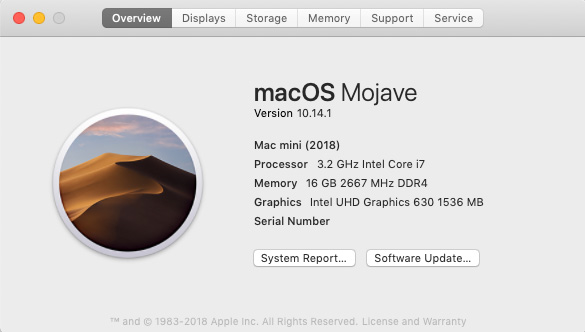 This is the Mac mini I used for testing. It's the high-end 6-core Intel i7. It has a 1 TB internal SSD. The i7 is multi-threaded, which yields faster results than an i3 or i5 Mac mini at the same clock speed.
It is running the latest version of macOS.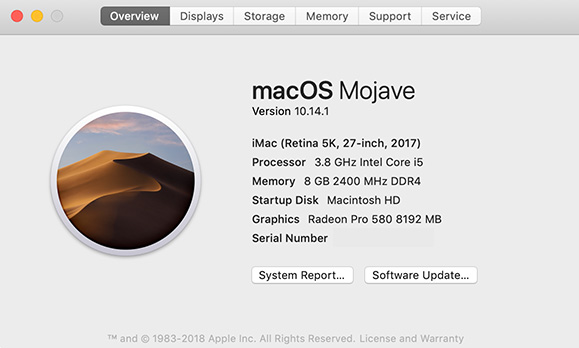 This is the 27″ iMac I used for testing. It is 4-core Intel i5. While it has a faster clock speed, the i5 is not multithreaded. This will prove to be significant in the tests. It, too, is running the latest version of macOS.
THE TESTS
There are so many potential variations of codecs, frame sizes and content that it is impossible to test all the permutations. So, I chose to create 78 different tests using three different source file codecs – XDCAM, ProRes 422 HQ, ProRes 4444 – then compress them into five different codecs – ProRes 422, H.264, HEVC 8-bit, HEVC 10-bit and MXF OP1a.
NOTE: I didn't see any benefit to testing against older gear. Older computers would only be slower. Computers older than 2015 don't support hardware acceleration, which makes them far slower for H.264 compression. Also, HEVC is only supported in High Sierra or later.
ffWorks is a front-end to ffMPEG, which is open-source and popular media compression software. ffMPEG, itself, can only be run from the command line of Terminal. ffWorks greatly simplifies using ffMPEG. (Website: ffworks.net)
To keep things as fair as possible:
Each file was compressed with all source files stored on the internal hard disk of each computer.
Each file was compressed individually, there was no batch processing.
Only the compression software was running on each computer.
The same versions of the macOS, compression software and settings were used on both computers.
All software was current as of the date of this test: Nov. 24, 2018.
The same files were used on both computers. File durations ranged from 5 to 45 minutes.
Each software logs how long a compression job takes. I used these log files for timing.
If you are running an older computer, and doing a lot of video compression, the Mac mini will save you time. Depending on the computer and compression software you are using, it can save you a LOT of time.
NOTE: Every computer configuration and movie will yield different timings. My goal here is to help you compare systems, not predict how long any specific compression will take.
To deep dive into the results, visit LarryJordan.com. But Larry's conclusion is pretty straight forward:
While hardware tells only part of the story, the limitations of the GPU for the Mac mini do not hamper it from becoming an inexpensive video compression powerhouse.